This is a collaborative post.
Ah, the Great British summertime — the constant flitting between 'suns out, guns out' and wet 'n' wild. Your average twenty-something guy probably needs some versatile 'staple' clothes to see him through until it's big coats and bobbles hats all over again.
Where to go though? Where does your man (if applicable) shop for his stuff or does he end up asking you to help after you complain that you're sick of him wearing the same damn things (hole-y, bobble-y, buttonless, clearly past their best things) all the bloody time?
One place I never thought we'd really consider? Jacamo. I always thought it was for bigger sizes only with a focus on some of your lesser-known brands.
So I was a little skeptical when they asked if we'd like to review their current menswear range but after clicking through to their website I quickly realised that we'd been missing out on this hub of men's clothing collections in ALL of the sizes (from S to 5XL) and some really big name brands like Joe Browns, French Connection, ADIDAS and Firetrap (to name just a few).
Cue my laptop going AWOL for the next few hours whilst my fashion-unconcious boyfriend spent an AGE deciding what he wanted (because, apparently, whilst too little choice isn't very appealing at all, too much choice is too much to handle!)
One of his picks was this gorgeous denim shirt from Joe Browns. Denim shirts are a popular choice at the moment and you can click here to see Jacamo's current collection.
It can be worn alone when it's warm or it can be layered over your tatty, old Iron Maiden tour t-shirt from Download 2013 (which I actually fished out of the dryer for him because it's my favourite, despite it being ready to fall off his back…ssssh!) when it looks a bit nippy outside instead.
Do you remember that series of X Factor with Scherzy in (don't judge me, we all like a bit of winter trashy TV from time to time don't we?) where she kept saying this…'No, baby, no….'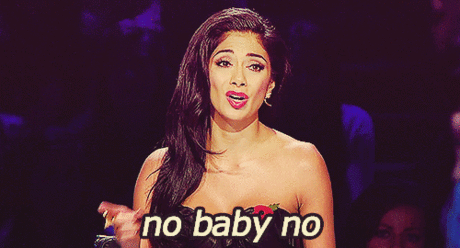 This is more or less an exact replay of what happened when he mentioned the words 'double denim'.
Apparently it's back in fashion for S/S 2017 but hello? 1997 called and apparently the girls from B*Witched want their AWFUL fashion decisions back.
Instead he went for black jeans (acceptable yes?) with his standard Dr. Martens and I think he looked pretty awesome, how about you?
If you're wondering about the face fuzz — (1) Nope, I have no idea why it's completely ginger when his hair is dark brown (2) Yes, the twirly, slightly comical moustache is 100% natural and just grows that way.
He decided to order this Damn Handsome Beard Kit to try and tame the beast anyway and I love the little comb that comes with, it's very swish.
We did another mini photoshoot with some of the other items he chose so do pop back tomorrow to see him looking all mysterious and moody instead (I was actually surprised at how photogenic he is though, the bloopers were hilarious!)
Have you or your partner shopped with Jacamo before?
What's your favourite menswear trend for the summer?
---
Say hello? Have a question? Get in touch via lucy@hellobeautifulbear.com
In the meantime, you can also find my ramblings/photo diaries/videos over on… Facebook // Instagram // Twitter // Pinterest // YouTube